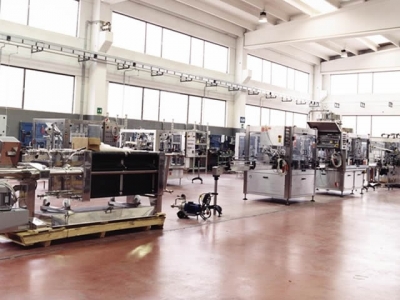 ETICAP SYSTEM S.n.c . plans and supplies complete lines for the packaging.
Starting from your Factory area, Eticap plans with You and for You the packaging line in the dimensions and in the typology of Yours pleasure, for wine, olive oil, drinks, food or chemistry.
So Eticap can offer you, together with the labelling machine, a complete line composed with:
- Rinsing or blowing machine
- Filling or dosing machines
- Capping/corking machines
- Monoblocs to have the three functions upper in only one machine
- Monoblocs for capsules dispenser and closure with thermal heads or rolling heads
- Wrapping machines
- Conveyors for connection, motorization
and every thing you need.
The installation, the training of Yours technicians and the post-sale assistance is the demonstration of the guarantee on ETICAP SYSTEM S.n.c firm.